Client Testimonial for Semi-Personal Training, Nutrition Counseling, and Massage Therapy
Posted on Oct 27, 2010 | 0 comments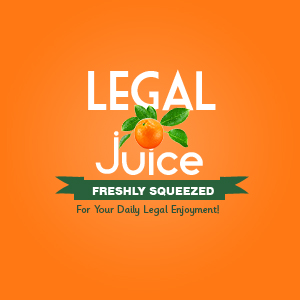 I have been struggling with my weight for years and, like so many others, have tried every diet, and purchased and done everything under the sun to lose weight. So for me to be able to write this review about something that actually works for me is MAJOR! I am extremely happy to have discovered Pro Fitness Network in Pasadena.
I've been working with Carina, my personal trainer, for only a little over 4 weeks so far, but I can already tell that my body is changing. My clothes are looser, my body firmer, and although tired, I actually feel "good" when I leave my workouts.  Carina is so cheerful and positive, you can't help but smile everytime you walk in and see her smiling face! She was very thorough in my initial intake, my personal needs and level of physical health. So my training is specifically geared to what I am physically able to do and what I want to achieve. She will make changes to the workout as my fitness level changes. I like personal attention, but don't like someone "hovering," so semi-personal training with Carina is perfect for me!
When I first contacted Carina, I also told her that I wanted help with weight loss, but that I definitely did not want to count calories. She very kindly (and patiently) explained to me that I needed to know what I was consuming so that I could be aware of all the contributing factors to my being overweight. She suggested I meet Julia, the nutritionist, see if it was something for me, and if I didn't like it, I could pass.  Wow! I'm so happy I decided to give it a try! Julia is great!!! She is experienced, knowledgeable and fun to work with.  She's given me tons of information, and various simple but efficient techniques and ideas that really work! Now, after having been introduced to the BodyBugg and learning to log my calorie intake, I've lost 6 pounds in just three weeks! It's much easier than I thought it would be, and actually kind of fun!  I find I'm actually starting to memorize measurements and calories quickly –  it's something that becomes automatic!
I also had some problems with lower back pain when I started, so Carina recommended Vanessa to me, an excellent massage therapist!  After my first massage, I didn't want to get up from the table! My body was SO RELAXED and the pain in my back (and everywhere else in my body) was gone!  She relieved the pain, and even gave me exercises I could do at home myself. I really look forward to regular appointments with her!
What I appreciate most about ProFitness is the attention each one has given me, and the knowledge that I've gained in such a short time. Carina, Julia and Vanessa have made it easier for me to understand my body and what I need to do regarding my own health. What's also great is that they work in conjunction with each other, making whatever adjustments are needed to give you the best service/care possible.
There is so much "out there" about health, nutrition and weight loss, and it can be hard to figure out what is best for you personally.  But Pro Fitness Network has helped to clear the confusion for me.  Now I KNOW I can reach my goals, and actually ENJOY getting there!  Thank you! (I plan to update my progress in a month!)